Life and money go hand in hand
Let's bring balance into your life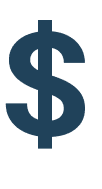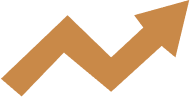 COMPOUND INTEREST
GLOBAL IMPACT
FINANCES
LASTING HAPPINESS
COMPOUND INTEREST
COMPOUND INTEREST
That compound interest applies to areas beyond our investment portfolios. That good habits, consistency, and patience all positively impact our growth potential, both personally and financially.

GLOBAL IMPACT

FINANCES

LASTING HAPPINESS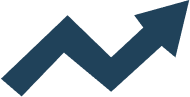 That compound interest applies to areas beyond our investment portfolios. That good habits, consistency, and patience all positively impact our growth potential, both personally and financially.

That we are best positioned to have a positive impact on the world around us—personally, professionally, and beyond—when we intentionally align our 💲 with our ❤️.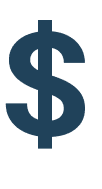 Finances should be functional, that responsible money management can be a tool for creating the life we dream of. Learn more about Our Approach.

Lasting happiness can be achieved when we are able to utilize our dollars to live our most authentic lives. For many of us, this translates to prioritizing our health, relationships, and purpose.
When you're young,

you have time, you have health, but you have no money.

When you're middle-aged,

you have money and you have health, but you have no time.

When you're old,

you have money and you have time, but you have no health.



HEALTH, TIME, AND MONEY:


THE TRIFECTA IS HAVING ALL THREE AT ONCE.
How We're Taught to Measure Wealth
As true fee-only fiduciaries*, the only payments we receive are flat retainer fees paid to us directly from our clients via quarterly invoices. No hidden or embedded expenses. No kickbacks or commissions. No conflicts of interest. Clients deserve to know their advisor's all-in costs.
*Our Fiduciary Oath, akin to a doctor's Hippocratic Oath, means that we act in your best interest even when doing so is contrary to ours.
Our guidance relies on having a deep understanding of YOUR big picture. Life is not linear and financial plans are not static – we recalibrate your financial life to be aligned to your overarching life goals. Whether it's proactively managing your cash flow and investments, planning and preparing your annual taxes, analyzing your various personal and professional insurances, or ensuring your estate documents reflect your intentions – we make sure ALL areas of your financial life receive the proper attention.
wHealth Advisors' top priority is to provide the highest quality, objective financial planning to our clients – no exception. Additionally, we recognize that society's most challenging problems cannot be solved by government and nonprofits alone. By harnessing the power of business, we use our technical skills, resources, and profits as a means to a greater end. See more about our community engagement, pro-bono services, and financial commitments here.
We are fee-only financial planners located in Red Bank, NJ, serving clients locally and across the country.
Curious if we're the right fit?